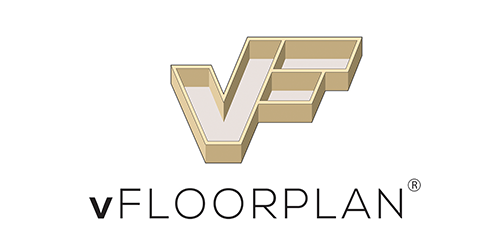 Terms and Conditions
Information about us
vFloorplan is a range of products created and supplied by vFloorplan Limited ("vFloorplan", "we" or "us"). vFloorplan is registered in England and Wales under company number 9346647 and its registered office is at Amelia House, Crescent Road, Worthing, BN11 1QR, UK. Our Valued Added Tax (VAT) number is 213 6600 44.
Agreement between you and vFloorplan®
These General Terms and Conditions are an agreement ("Agreement") between you and vFloorplan about your use of the information, software, products, and services contained in or available through your Hosted vFloorplan ("Hosted vFloorplan"). This Agreement governs any use of the vFloorplan products.
vFloorplan will supply you with a URL link address and we will host your Hosted vFloorplan. You are responsible for making all arrangements necessary to have access to your website and your Hosted vFloorplan using the URL address link we provide.
Your Hosted vFloorplan is made up of a URL link address which we manage and operate. This is offered conditional upon your acceptance of these Terms and Conditions and any notices contained in these Terms and Conditions and the Hosted vFloorplan itself. Please read these Terms and Conditions carefully before you start to use your Hosted vFloorplan. By using your Hosted vFloorplan, you agree to all these terms, conditions, and notices.
We aim to update the Hosted vFloorplan regularly and can change the content at any time. We will use our reasonable efforts to keep the Hosted vFloorplan available to you, but if necessary, we may suspend access to your Hosted vFloorplan, or close it indefinitely such as for non-payment of due fees.
Our liability for your use of the Hosted vFloorplan is set out in the Liability Disclaimer section below.
In addition, we are not responsible for any loss, injury, claim, liability, or damage ("Loss") related to your use of any website linked to the Hosted vFloorplan ("Linked Hosted vFloorplan") including if this Loss (i) arises from errors or omissions in the content of any website linked to your Hosted vFloorplan, or (ii) is as a result of any website being down or (iii) arises from any other use of any Linked Hosted vFloorplan.
Your use of any linked Hosted vFloorplan is at your own risk.
VFLOORPLAN PROVIDES A PLATFORM FOR FLOORPLANS, CHARTS, VISUALISATIONS, COMPUTER GENERATED IMAGES (CGI) AND VIDEOS. VFLOORPLANS ARE LICENCED FOR USE BY CLIENTS FOR USE ONLY ON THEIR WEBSITE. VFLOORPLAN MAY ALSO USE YOUR VFLOORPLAN FOR ANY MARKETING INCLUDING BUT NOT LIMITED TO VENUEDIRECTORY.COM AND ANY OTHER PARTNER OR AFFILIATE ANYWHERE GLOBALLY.
Our "vFloorplan hosting" service powers your vFloorplan and is subject to further terms and conditions as follows.
Fees and Renewals
From time to time, we may offer different subscription terms, and the fees for such subscriptions may vary. Except as set out below, the fees are non-refundable. Subscription renewals shall be automatically renewed every year unless we receive a cancellation request and invoices will be sent out within two months of the renewal date. Monthly plans will automatically renew on a monthly or annual basis unless cancelled by you.
UNLESS YOU NOTIFY US BEFORE THE RENEWAL DATE OF YOUR CONTRACT THAT YOU WANT TO CANCEL, YOUR SUBSCRIPTION WILL AUTOMATICALLY RENEW AND YOU AUTHORISE US (WITHOUT NOTICE TO YOU) TO COLLECT THE THEN APPLICABLE FEES, USING ANY VALID PAYMENT SOURCE WE HAVE ON RECORD FOR YOU OR WE WILL SEND YOU AN INVOICE FOR IMMEDIATE PAYMENT.
Cancellation Options & Termination
Customers can request a cancelation by contacting vFloorplan directly at [email protected] with the Subject "Cancellation and your domain name" and you will be contacted.
No refund can be made for any Setup Fee you may or may not have paid at the start of the project. A refund or allowance of up to twenty-five percent (25%) of the remaining monthly fees of the current contract can be granted after the first 12 months has expired for any new plan, version or upgrade starting with the month following the last of the 12 months period that has elapsed, and the refund request shall be actioned unless any of the following has occurred: 1) a payment has already passed for an active subscription plan or other subscription service; or 2) the accurate collection of fees or other payment for any other product or service has already taken place.
If you cancel your vFloorplan Subscription Plan before the end of the Contract Period, you may request a refund of up to twenty-five percent (25%) of the total annual fees remaining from the cancellation acceptance date which will be at least one-month after the request. To request a refund please contact us.
For customers who pay an annual fee in advance, you will receive a partial year refund of up to twenty-five percent (25%) of the remaining term after the first 12 months has elapsed, which will be deducted from any fees you must still pay for the remaining term. The one-month notice period before cancellation is not a penalty or a liquidated damages provision, but rather, an alternative option available to you to comply with your obligations under the Terms and Conditions.
Failure to provide on-time subscription payments
If you have accepted a quote to purchase a Hosted vFloorplan you will either be paying on a vFloorplan Monthly (by Direct Debit or by Credit Card) or an Annual Subscription Plan (by Direct Debit or Credit Card) and if you fail to provide an on-time full-subscription payment, vFloorplan will make another attempt to take or obtain payment but it reserves its right to deem such failure to be an intended notice of cancellation and will attempt to make contact but can suspend your vFloorplan immediately and replace it will an appropriate static image without lead generation. Any fees that are outstanding shall still be owing and will need to be settled.
Free Trial, Paid Trial and any Special Offers
You understand that any trial arrangement and/or special offer will be on a limited basis and may or may not result in a further subscription to enable continued use of the vFloorplan product and will be determined solely by vFloorplan. Once a trial has expired some or all the features may cease to work e.g. lead generation and/or instant search.
Changing these Terms and Conditions
We reserve the right to change the Terms and Conditions under which the Hosted vFloorplan and your vFloorplan URL is offered. We will only give at least one months' notice of these changes to fee payers where such changes would result in a material reduction in the availability, benefits and/or features of the Hosted vFloorplan and/or your vFloorplan service. In all other circumstances, we do not have to give notice before the changes take effect.
You understand and agree that your use of the Hosted vFloorplan after the date on which the Agreement has changed will be treated as acceptance of the updated Agreement.
Links to and from third party websites
Links to and from Hosted vFloorplans are not under our control and we are not responsible for the contents of any websites which link to our Hosted vFloorplan. These Terms and Conditions do not cover your interaction with Linked Hosted vFloorplans, and you should carefully review the Terms and Conditions and privacy policies of any third party sites.
Your privacy
Protecting your privacy is very important to us.
No unlawful or prohibited use
As a condition of your use of the Hosted vFloorplan, you warrant to us that you will not use the Hosted vFloorplan for any purpose that is unlawful or prohibited by these Terms and Conditions and notices. You must not use the Hosted vFloorplan in any manner which could damage, disable, overburden, or impair the Hosted vFloorplan or interfere with any other party's use and enjoyment of the Hosted vFloorplan. You must not obtain or attempt to obtain any materials or information through any means not intentionally made available or provided for through the Hosted vFloorplan.
THE VFLOORPLAN INTERFACES AND CODE AND ALL OTHER CONTENT FOUND ON THE HOSTED VFLOORPLAN ("VFLOORPLAN CONTENT") ARE PROTECTED BY COPYRIGHT AND ALL OTHER APPLICABLE INTELLECTUAL PROPERTY RIGHTS. VFLOORPLAN CONTENT IS FOR YOUR USE ONLY AND NOT FOR RESALE. YOUR USE OF THE WEBSITE DOES NOT ENTITLE YOU TO RESELL ANY VFLOORPLAN CONTENT FROM THE WEBSITE. FOR THE AVOIDANCE OF DOUBT, YOUR USE OF THE HOSTED VFLOORPLAN ON YOUR WEBSITE CONSTITUTES YOUR ACCEPTANCE OF THESE TERMS AND CONDITIONS AND YOUR PROMISE THAT YOU WILL NOT RESELL THE VFLOORPLAN CONTENT WITHOUT THE EXPRESS WRITTEN CONSENT OF VFLOORPLAN.
OUR STATUS (AND THAT OF ANY IDENTIFIED CONTRIBUTORS) AS THE AUTHORS OF MATERIAL ON THE HOSTED VFLOORPLAN MUST ALWAYS BE ACKNOWLEDGED AND YOU MUST NOT USE VFLOORPLAN CONTENT IN A DEROGATORY MANNER. IF YOU PRINT OFF, COPY OR DOWNLOAD ANY PART OF THE HOSTED VFLOORPLAN IN BREACH OF THESE TERMS AND CONDITIONS, YOUR RIGHT TO USE THE HOSTED VFLOORPLAN WILL CEASE IMMEDIATELY AND YOU MUST, AT OUR OPTION, RETURN OR DESTROY ANY COPIES OF THE VFLOORPLAN CONTENT YOU HAVE MADE.
Liability disclaimer
THE INFORMATION, SOFTWARE, PRODUCTS, AND SERVICES INCLUDED IN OR AVAILABLE THROUGH THE HOSTED VFLOORPLAN MAY INCLUDE INACCURACIES OR TYPOGRAPHICAL ERRORS. CHANGES ARE PERIODICALLY ADDED TO THE INFORMATION ON THE HOSTED VFLOORPLAN. VFLOORPLAN AND/OR ITS SUPPLIERS MAY MAKE IMPROVEMENTS AND/OR CHANGES IN THE HOSTED VFLOORPLAN AT ANY TIME.
ALTHOUGH VFLOORPLAN WILL USE ITS REASONABLE EFFORTS TO KEEP THE HOSTED VFLOORPLAN AVAILABLE AND THE INFORMATION ON THE HOSTED VFLOORPLAN REASONABLY ACCURATE, VFLOORPLAN AND/OR ITS SUPPLIERS MAKE NO REPRESENTATIONS ABOUT THE SUITABILITY, RELIABILITY, AVAILABILITY, TIMELINESS, AND ACCURACY OF THE INFORMATION, SOFTWARE, PRODUCTS, SERVICES AND RELATED GRAPHICS CONTAINED ON THE HOSTED VFLOORPLAN FOR ANY PURPOSE. ALL SUCH INFORMATION, SOFTWARE, PRODUCTS, SERVICES AND RELATED GRAPHICS ARE PROVIDED "AS IS" WITHOUT WARRANTY OR CONDITION OF ANY KIND AND IS A REPRESENTATION. VFLOORPLAN AND/OR ITS SUPPLIERS DISCLAIM ALL WARRANTIES AND CONDITIONS WITH REGARD TO THIS INFORMATION, SOFTWARE, PRODUCTS, SERVICES AND RELATED GRAPHICS, INCLUDING ALL IMPLIED WARRANTIES OR CONDITIONS OF MERCHANTABILITY, FITNESS FOR A PARTICULAR PURPOSE, TITLE AND NON-INFRINGEMENT.
Service Contact:
Most customer concerns can be resolved quickly and to the customer's satisfaction by contacting us at [email protected].
GENERAL
You agree that no joint venture, partnership, employment, or agency relationship exists between you and us as a result of this Agreement or your use of the Hosted vFloorplan.
Our performance of this Agreement is subject to existing laws and legal process. Nothing contained in this Agreement is in derogation of our right to comply with governmental, court and law enforcement requests or requirements relating to your use of the Hosted vFloorplan or information provided to or gathered by us with respect to such use.
If any part of this Agreement is determined to be invalid or unenforceable under any applicable law, including, but not limited to, the warranty disclaimers and liability limitations set out above, then the invalid or unenforceable provision will be deemed superseded by a valid, enforceable provision that most closely matches the intent of the original provision and the remainder of the Agreement will continue in effect.
Unless otherwise specified, this Agreement constitutes the entire Agreement between you and us with respect to the Hosted vFloorplan and it supersedes all prior communications and proposals, whether electronic, oral or written, between you and us with respect to the Hosted vFloorplan.
You must not assign or otherwise transfer the Terms and Conditions, or any right granted under them, without our written consent. We can freely transfer our rights under the Terms and Conditions.
Any failure by us to enforce or exercise any provision of the Terms and Conditions, or any related right, will not be a waiver of that provision or right. Any rights not expressly granted in this Agreement are reserved.
We may provide you with notices, including those regarding changes to the Terms and Conditions, by email, regular mail, postings on the Hosted vFloorplan, or other reasonable means now known or developed in the future.
A printed version of the Agreement, and of any notice given in electronic form, will be admissible in judicial or administrative proceedings based upon or relating to this Agreement to the same extent and subject to the same conditions as other business documents and records originally generated and maintained in printed form. It is the express wish of the parties that this Agreement and all related documents have been drawn up in English.
Copyright and trademark notices
All contents of the Hosted vFloorplan are Copyright © 2013-2018+ vFloorplan, their client, and/or its suppliers, affiliates and partners. All rights reserved.
Trademarks
vFloorplan is a registered trademark of vFloorplan Limited. The names of actual companies and products mentioned in the Hosted vFloorplan or surrounding content may be the trademarks of their respective owners.
Applicable law
These Terms and Conditions and any dispute or claim arising out of or in connection with them or their subject matter or formation (including non-contractual disputes or claims) shall be governed by and interpreted in accordance with the law of England and Wales.
Updated in November 2018