Why do venues use us?
We are the World Leader in Interactive Floorplans.
We help venues show their meeting and event spaces, by simplifying their rooms and layouts.
Customers can make searches on the venue vFloorplan and see possibilities for their event and they can filter their search by all the layout/setup options, and then quickly make an enquiry.
Many major venues in the UK and USA are clients including the iconic world famous KIA OVAL cricket ground, Horizon Convention Centre in USA and the largest dedicated conference centre in London, The QEII Conference Centre.
Many major venues in the UK and USA are clients. Also included are The National Conference Centre (NCC). IET's Savoy Place. and Arsenal Football Club.
In the USA SMG/Century Center, the convention center where all US Presidential candidates made speeches and Horizon Convention Center in Indiana.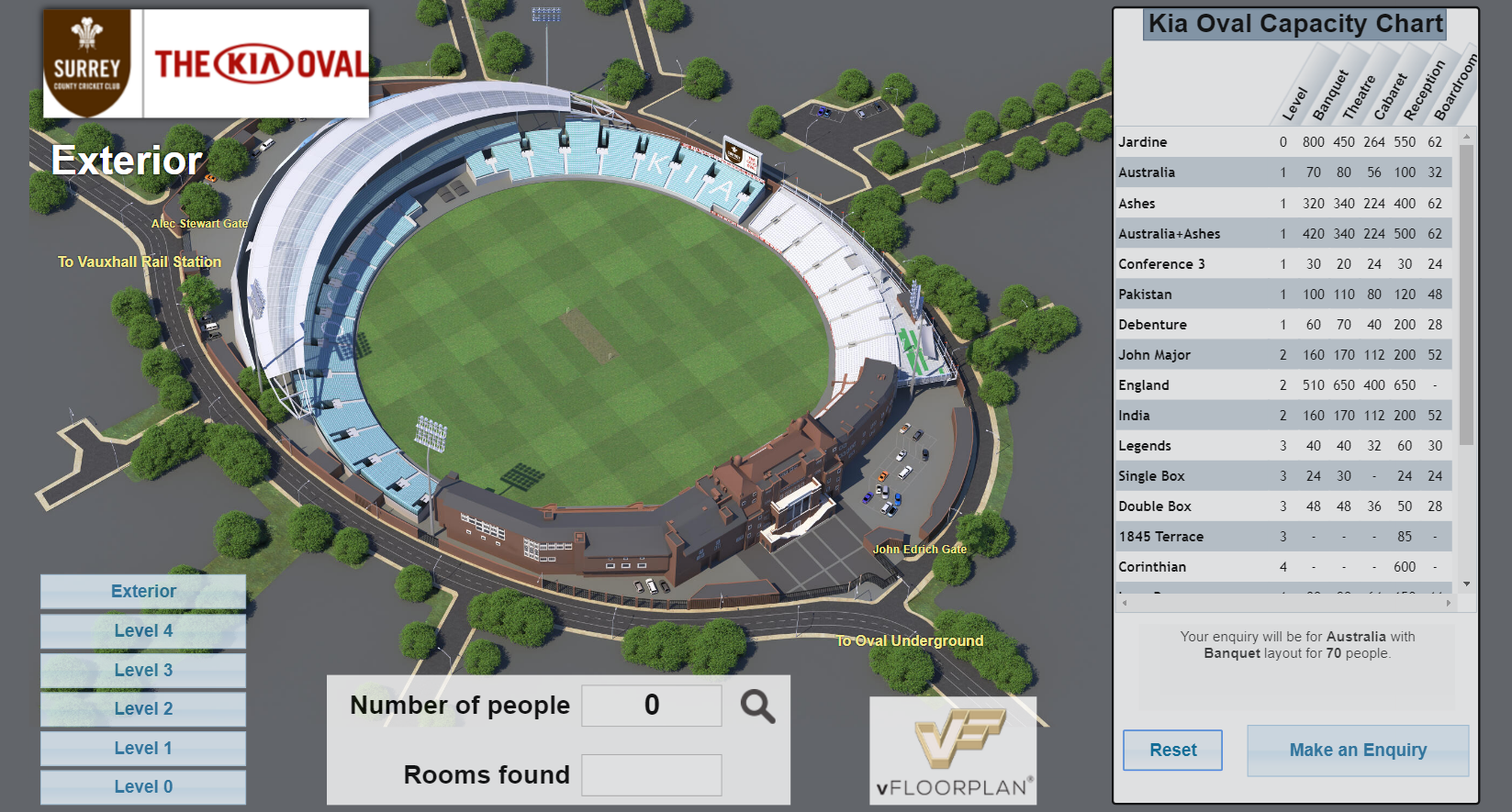 Our technology helps venues gain a competitive advantage and adds the wow factor to their website by engaging potential customers better through more immersive experiences that result in higher customer conversions.
No matter what the size, shape, orientation or location of the meeting space or venue, our technology is able to transform an often confusing or complex range of rooms, options and specifications into visually rich, enticing propositions for the customer that they can actually see and interact with simply and logically.
Our story
At our heart, we are two technology companies, one founded in 2000 with expertise coming our backgrounds in commercial and games technology development, production and marketing, from understanding client requirements and delivering computer generated (CGI) visualisations as images, videos, and always interactive, as well as virtual reality and video experiences for new building projects and refurbishments.
In 2013 when researching other sectors we discovered the hospitality sector could benefit hugely from our technology and experience. We could help venues and meeting places who were grappling with the problems of explaining their venues and converting prospects into customers. We've focused the transformative power of our huge experience in creative CGI visualisations used in the building and games sector to revolutionise the hospitality sector.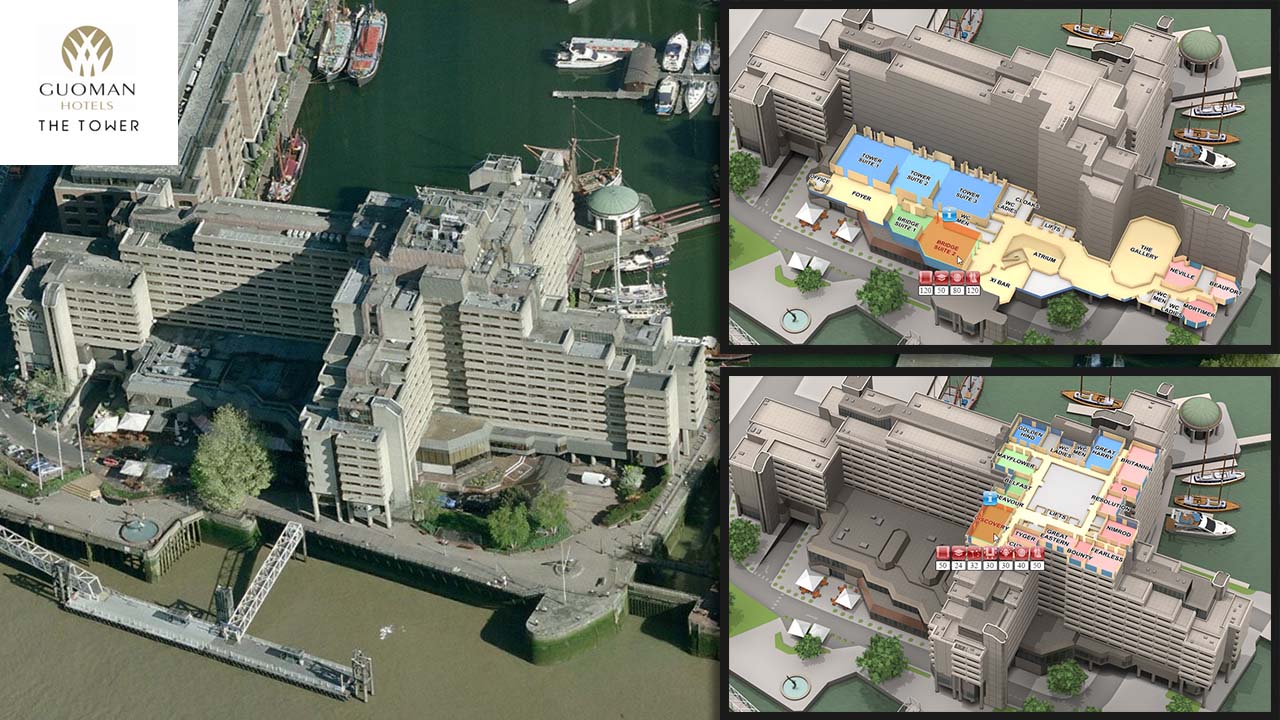 Hospitality is a sector that hasn't changed a great deal in years. Many hotels and conference venues still use static floorplans and spreadsheet like capacity tables on their websites or in PDF format to send to potential customers who enquire, or have nothing at all. Their model is geared towards driving potential customers to visit their venue physically.
However, this approach has many drawbacks. One is for customers based too far away geographically who are unable to visit the venue there remains uncertainty over choosing the venue. This proves a major obstacle for booking and instantly limits the size of the market for many venues. If possible the visit can still happen but first the customer can consider their options and the visit is much more productive on both sides.
A significant amount of time is taken to show individuals around the space, many of whom are seeing it for the first time. A more detailed understanding eliminates the possibility of unnecessarily using resources on individuals for whom the space will never be right as well as increasing the interest of those for whom the venue is right, before they've even set foot in the venue and rooms.
How we're changing the venue booking sector
Our technology has already helped simplify the customer enquiry process for the many hotels and venues we've partnered with. Very quickly – often within weeks of rolling out our interactive vFloorplan to their audience – venues experience an uplift in revenue generation from online qualified enquiries as a direct result of simplifying the customer journey and engaging with their audience better.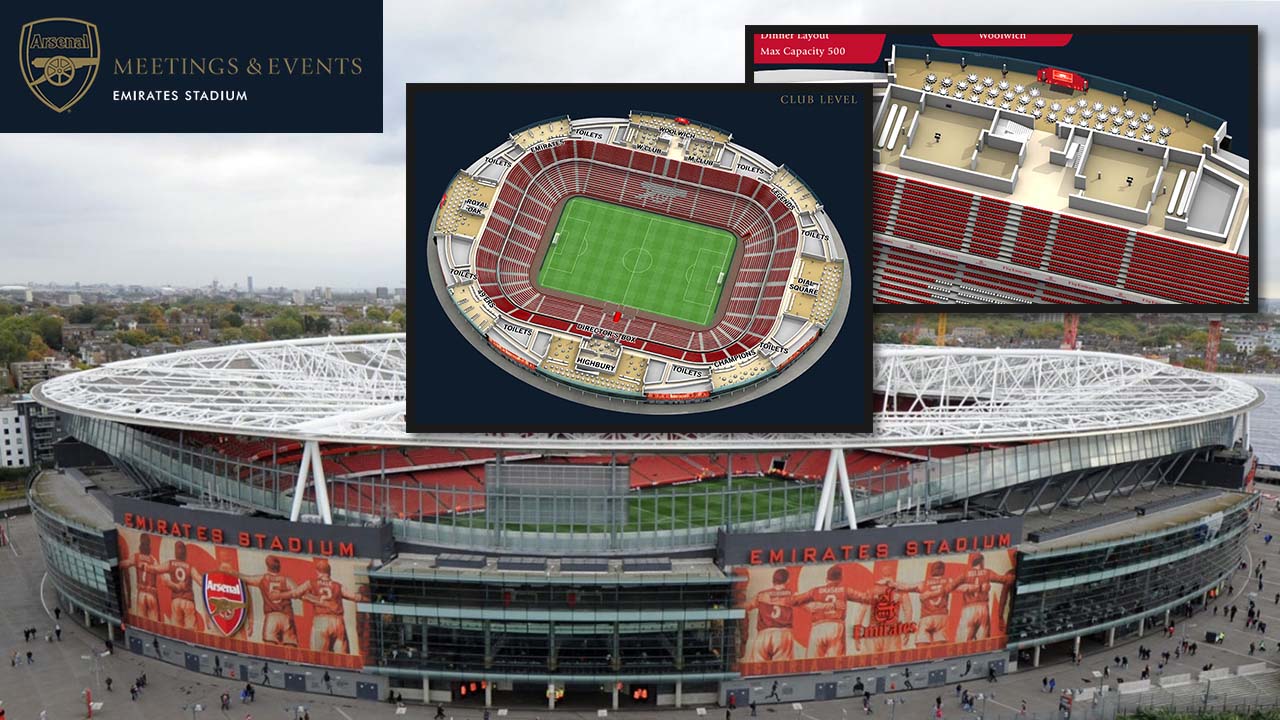 Growing market
With property prices at a premium and businesses looking to maximise revenue in any way possible, the market is being flooded with new meeting spaces and rooms available to hire. With this influx of new spaces on the market, there is a growing need to find technology which make the process of presenting the spaces and layouts clearly and getting qualified customer enquiries, simply and as straightforward as possible. Our technology solutions do both.
Multiple opportunities in a highly competitive market
The growth of the business has so far proved that using our technology delivers significant competitive advantages for venues in an increasingly crowded market. With more meeting space available than ever, existing venues are having to work harder to attract and maintain high occupancy rates, and engaging with their customers is one sure fire way to generate more business.
Fits specific needs of the hospitality sector
Our focus on hospitality gives us in-depth understanding of the sector's everyday needs. We can help increase utilisation rates for meeting and event rooms and spaces, for hotels, sports stadiums and structures, conference venues, business centres, cruise ships, theatres, opera houses, large private spaces, educational campuses, colleges and universities, government and military, and shopping malls.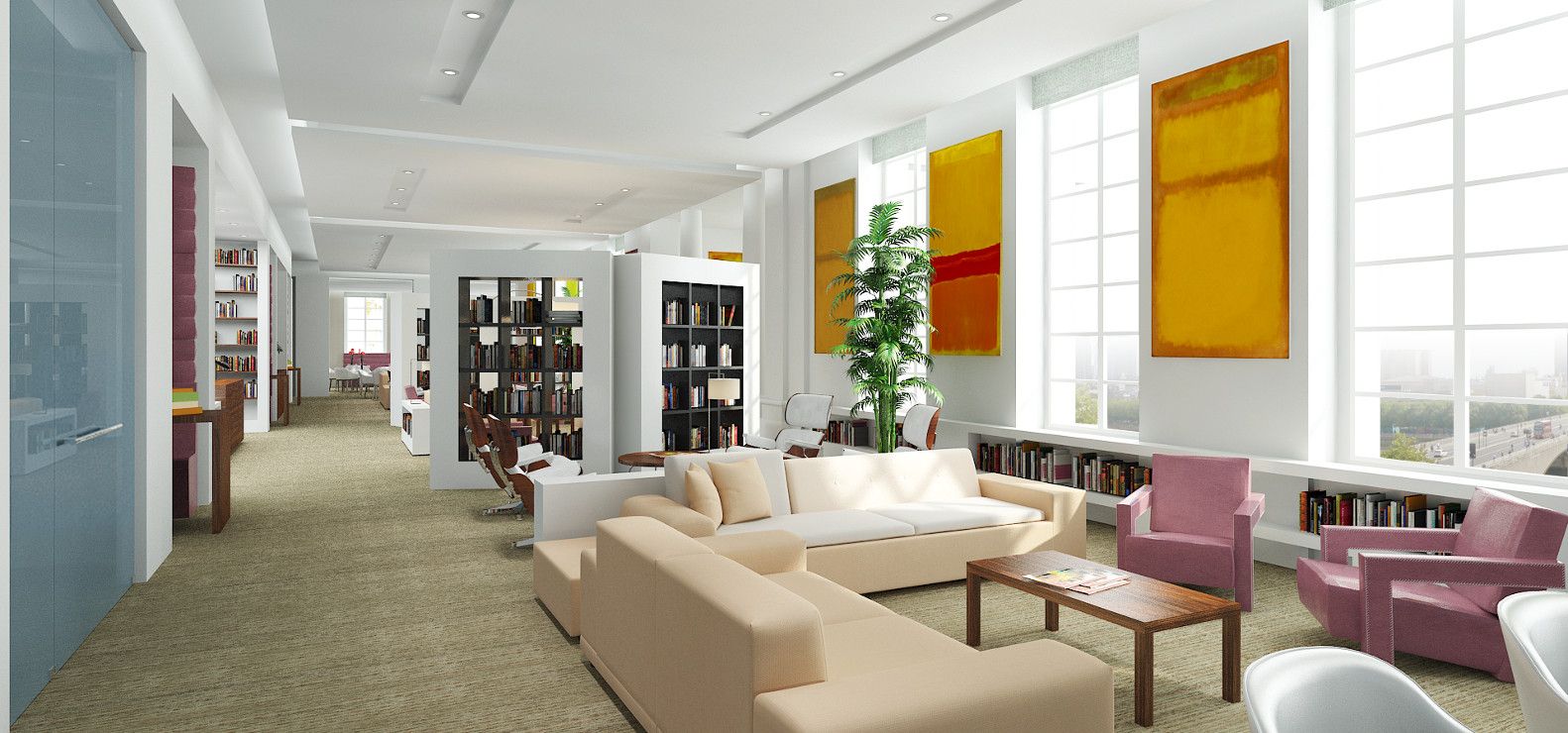 Proven to deliver value
The businesses we've partnered with to provide 3D interactive floorplans and visualisations have experienced growth in terms of enquiries, sales and profits – an excellent return on their investment, and are returning for upgrades and enhancements. Our technology is changing how customers interact and engage with venues to drive higher utilisation rates and help venues operate at high capacity. Read about our success stories here.
Working with booking agents
The sector is also highly reliant on booking agents to do the manual work of locating and visiting venues. Blue chip brands use agents to find the perfect venue. Our technology helps booking agents perform their work more efficiently on behalf of their clients, giving venues who are using our solutions a distinct advantage. In a few clicks the agent can see which rooms will work and that can include breakout and reception spaces, and in another click they can make an enquiry directly with the venue.
We also have Sponsorship Opportunities available for Booking Agents/Planners – please get in touch if you are interested – call 44 (0)1908 889294
Discover how vFloorplan works to deliver greater customer value and increase utilisation by getting in touch here
We aim to give you the best service
We record all our calls to make sure we are giving you the very best possible service, by training our team, and responding effectively to your feedback.
You will also find us on the global Ariba Network.